As a collaborative team of talented creatives and visionary business professionals, Know Wonder Creations has developed specific projects through which to deliver ideas, knowledge and timeless wisdom via the medium of high-quality entertainment.
Through the skillful utilization of artistic talent and commercial savvy, each of Know Wonder's projects is uniquely designed for success in multiple markets, representing diverse cultures and age groups, both domestic and overseas.
KWC VISIONARIES
ANGELA RUSSELL:  Founder, Creative Director & Author/Writer
As Founder and Creative Director of Know Wonder Creations (KWC), Angela Russell has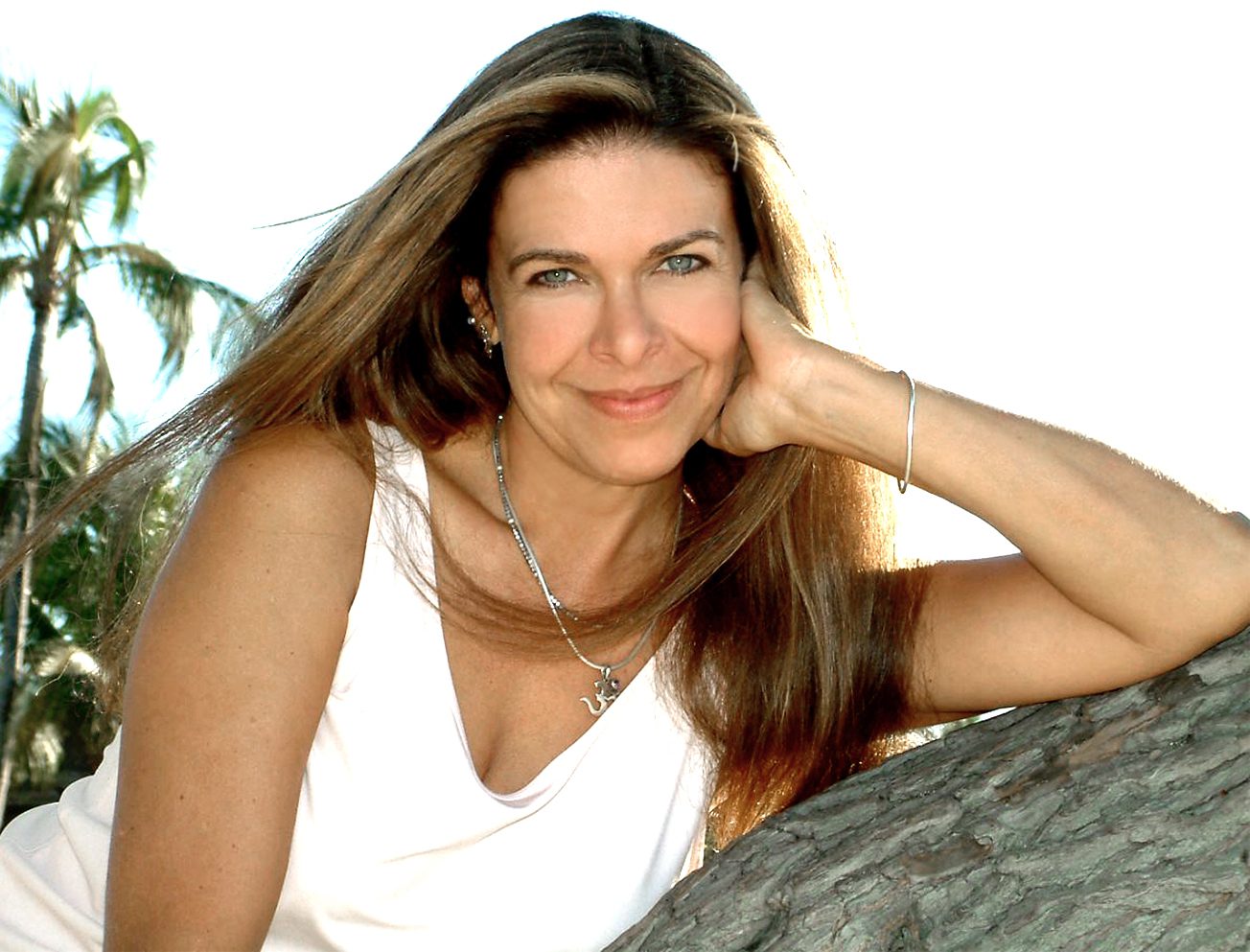 devoted her life to the creation and development of visionary media and motion picture projects designed to entertain, educate and inspire. As a writer, filmmaker and artist, she has developed an independent body of work, which reflects her lifelong passion for the accelerated evolution of humanity into its greater potential.
Born in Hollywood, California, Angela's family had roots in the entertainment industry.  Her mother Autumn, an actress under contract at Paramount Studios, worked on many mainstream television commercials and was cast in films. Her father, Carl Russell, began his career at the age of three as a child actor and dancer. Under contract at MGM, he performed in many of the MGM musicals along with notables such as Judy Garland and Mickey Rooney, then went on to sing with Mel Torme and work in radio on the Bob Hope Show. Jock O'Mahoney (who became Angela's step-father at the age eleven), was a legendary stuntman and actor. 'Jocko' starred in 2 successful television series, Range Rider & Yancy Derringer, as well as dozens of western movies. In 1962, he was cast as the 13th Tarzan in feature films, Tarzan Goes To India & Tarzan's Three Challenges.
Angela then grew up, primarily, in the Hawaiian Islands where she began developing skills in writing, art, music and film-making while her passion for the arts & sciences grew. At age 18, she taught guitar, Yoga and Polynesian dance.
After attending the University of Hawaii, she moved to Los Angeles in 1979 where she became Assistant Manager of Maidenspace, one of L.A.'s finest Commercial Stage/Film & Television Production facilities. From 1985 to 1986, while developing her own film and television projects, Angela worked in sales administration for Andreozzi-Toback, a national commercial production company.
She then moved into Talent Management and Public Relations as a liaison between artists and promoters for a series of personal appearance tours & rock concerts in Rome, Finland and Egypt.
From 2000 to 2002, Angela worked as an Assistant Producer for Digital Kitchen, one of the nation's top, design-driven production companies. It was there that she became compelled to continue the writing and development of her projects.
In 2002, after receiving initial funding from a prominent architect in Hawaii, Angela returned to the Big Island with her sons, Kainoa and Dylan, where they began start-up venture KnowWonder Entertainment.
In 2006, she was invited to speak about KnowWonder's vision at The Institute Of Noetic Sciences (IONS) in Petaluma, California. (See Transcript) Applauded by Edgar Mitchel (Astronaut & IONS Founder) and IONS core members, Angela was invited back to be interviewed by Matthew Gilbert (Editor in Chief of IONS prestigious SHIFT MAGAZINE), for the resulting 2006 article "Movies On A Mission". (Download Article)
Angela then had the privilege of attending a private dinner for His Holiness the Dalai Lama in San Francisco, where she received the his blessing and encouragement for continuing the work of Know Wonder's visionary mission.
In 2008, Know Wonder published their award-winning debut project, The Land Of Smaerd, a beautifully illustrated children's book. Angela went on to write and host The Know Wonder radio show on the World Puja Network, broadcasting worldwide to 139 countries.
Today, Know Wonder Creations' home facility overlooks an expansive view of the Puget Sound. As a tribute to the immense talent of today's Cultural Creatives…in recognition of the remarkable, insightful and powerfully transformative works of art and music that are currently being produced…and as an advocate for change, Angela has dedicated herself to the creation of Know Wonder's exciting projects!
HALEY ESPINOSA:  Art Director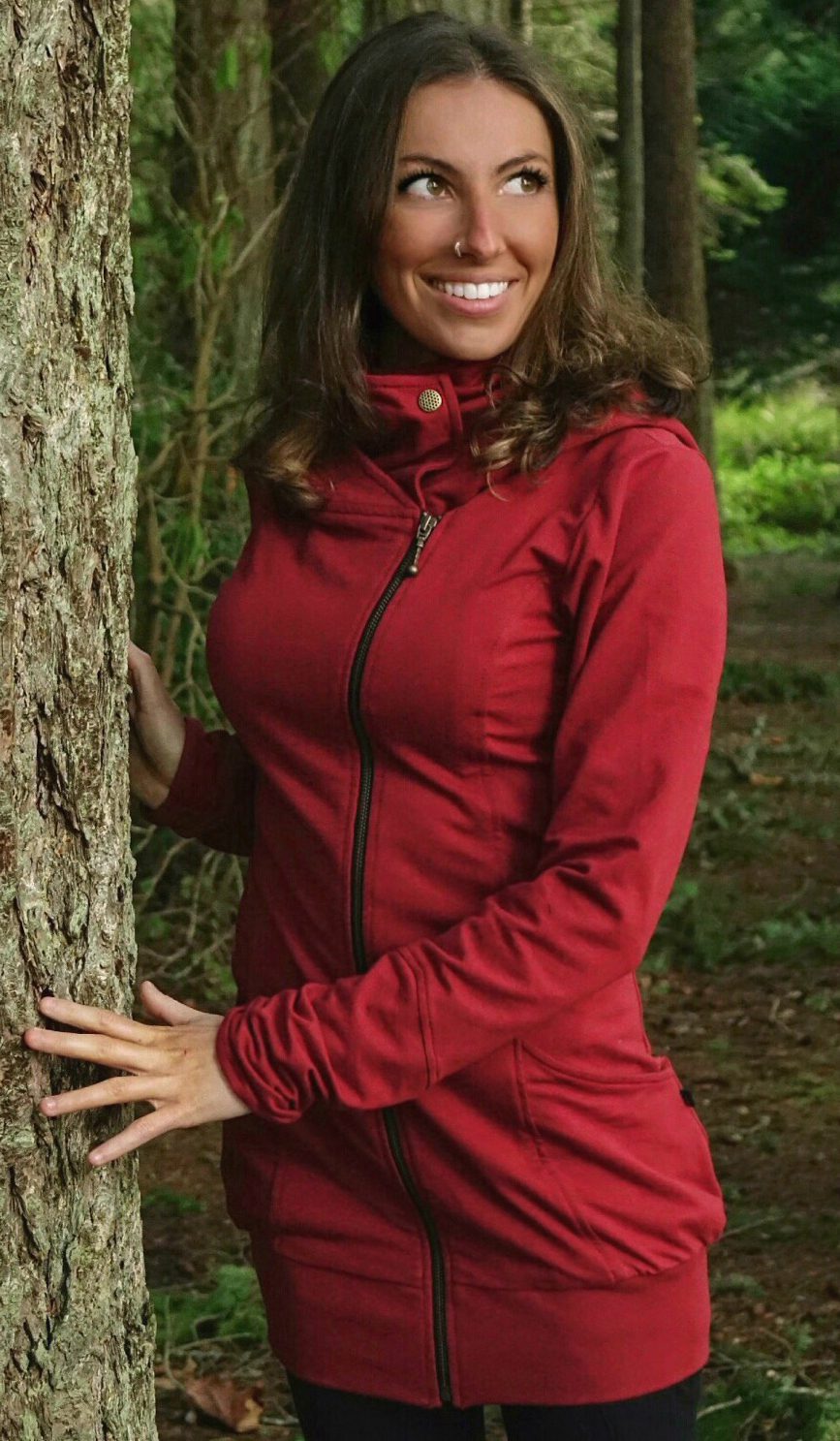 As an aspiring young writer and humanitarian, Haley's desire to be a part of global change drew her attention to the inherent power of conscious mass-media projects and their capacity to impact the world.
In 2012, she was discovered by Know Wonder Creations, and it was mutual love at first sight! Haley was invited to join Know Wonder's team as an Art Director. Thrilled to participate in a mission to inspire and encourage greater human potential, Haley became successful in bringing visionary artists and musicians on-board to participate in Know Wonder's ALCHEMISTAS project. Demonstrating pro-active ability in project management (as a liaison between creatives and producers), her passion began to shine. Through her devoted attention to detail, Haley's artistic sensibilities have become an indelible signature on every facet of the creative process of each project.
She then discovered her passion for the world of holistic healing and decided to devote her life to the study and practice of a vocation that would allow her to contribute to individual health and well-being. After completing her education at the prestigious Alexandar School of Natural Therapeutics in Tacoma, Washington, Haley relocated to the Kitsap Penninsula where she now works as a Certified Zen Body-therapy Practitioner & Structural Integration Therapist on Bainbridge Island.
DYLAN CLISSOLD:  Media Management / Tech Support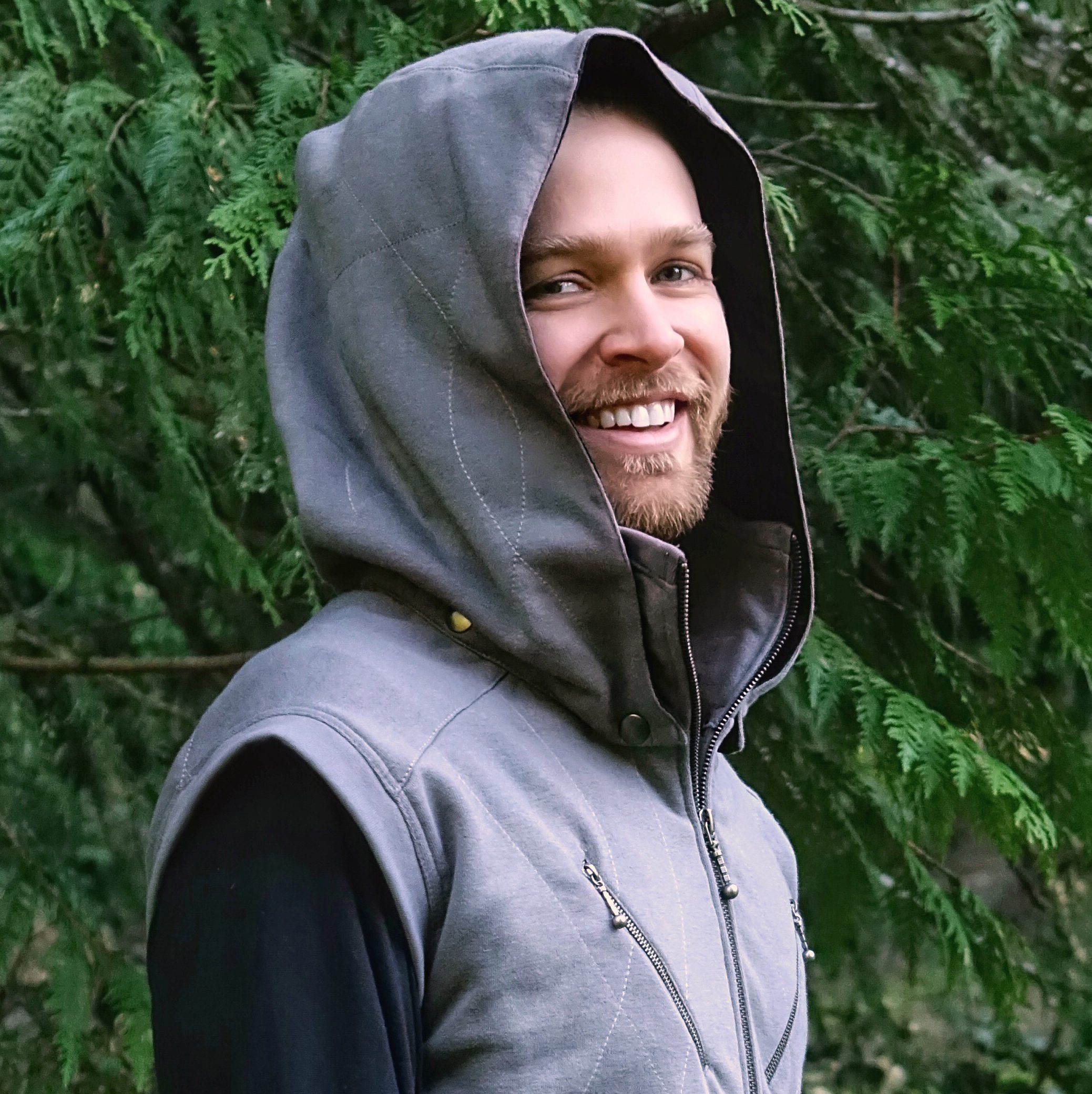 In a true spirit of entrepreneurship, Dylan Clissold has been an indispensable member of the Know Wonder organization since 2007. Having participated in building the company from its inception, Dylan's technical expertise and talent in photography, graphic design, music and editing, along with his underlying commitment to excellence, has played a major role in developing all of Know Wonder's film and book projects.
In addition to his involvement with Know Wonder Creations, Dylan became sole proprietor of a jewelry business in 2010, collecting exotic gems and crystals from all over the world, and creating unusual, wearable works of art. Although jewelry-making began as an accidental romance, Dylan's one-of-a-kind designs now adorn the wardrobes of people around the world. Dylan is also a certified firefighter and works as an EMT in Sequim, Washington. 
Contributing his creative talent and technical acumen, Dylan continues to prove an invaluable asset to the realization of Know Wonder Creation's success.
DR. EDWARD FRODEL, PhD:  Executive Producer / Educator, Humanist, Holistic Healer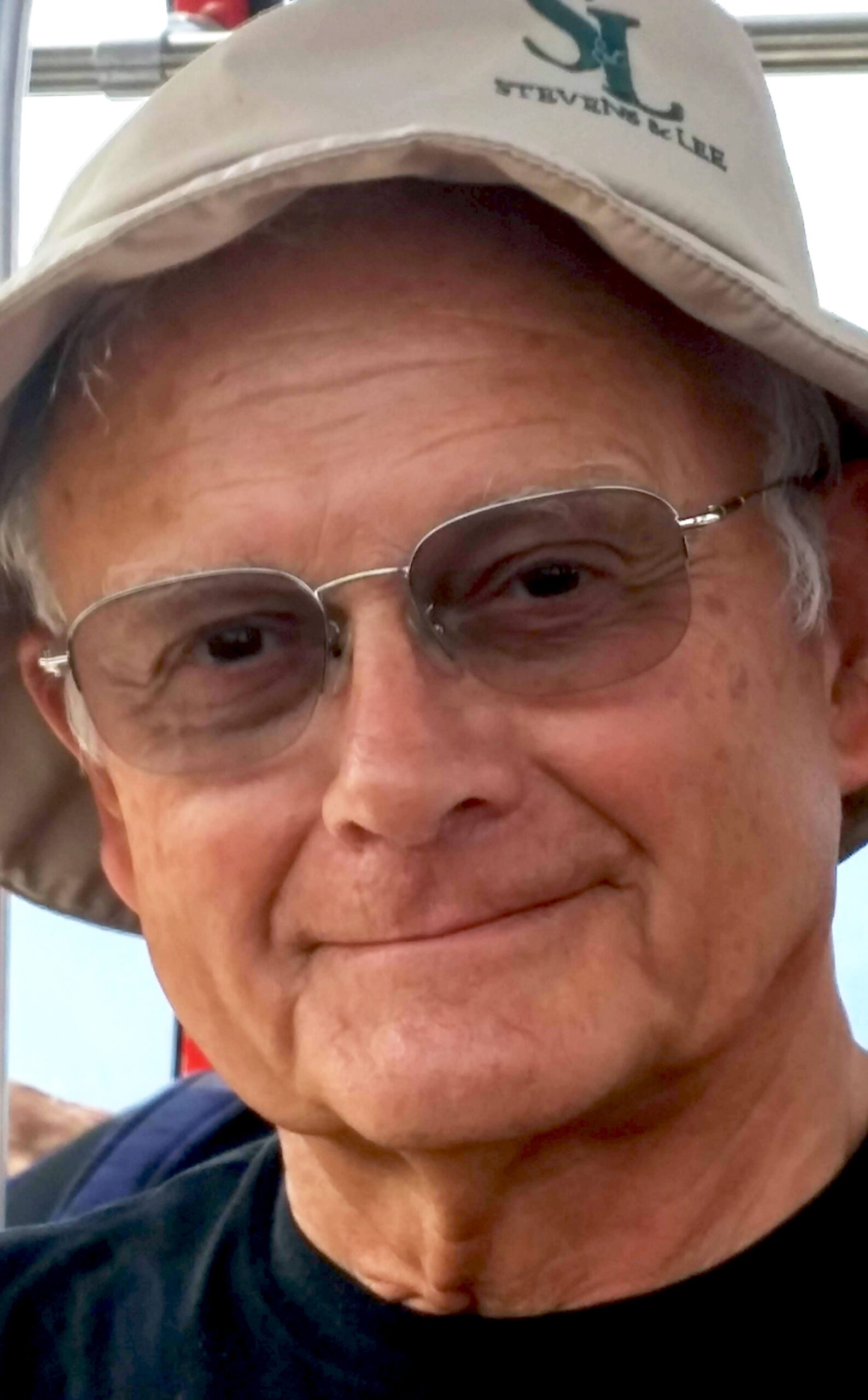 As a young graduate from the University of Washington with a degree in Political Science and Education, Ed spent three years traveling the world, discovering how much humanity is alike, while observing an inability for our species to accept our cultural differences.
He then taught school in Germany, Iran, Guam and Washington State. Ed received his MA and PhD from the University of Colorado, Boulder, focusing on revolutionary elites as agents of change in Eastern Europe and the Middle East.  He also taught Russian History, Middle Eastern history and World Civilization at the University of Colorado-Denver, and at Pacific Lutheran University-Tacoma.
After moving to Poulsbo, Washington, Ed became involved with restructuring public education.  His experiences traveling to various conferences across the country, collecting learning models and researching educational theory, convinced him of the importance of creative expression that opens intuitive pathways to greater achievement.
Through Ed's experience as an educator, he observed that when well-established 'closed-loop' educational systems, that merely serve to reinforce mechanistic social values or are limited to the regurgitation of information, often stifle creativity and intuitive awareness, resulting in cultural stasis.
Determined to launch a learning model in which the arts and academics received equal value, Ed collaborated with Reverend Dr. Gordon Parke. Together, they founded West Sound Academy, an International Baccalaureate college preparatory secondary school that promotes experiential learning in which the student accepts ownership for his/her educational outcome.
As a Reiki Practitioner and an advocate of alternative healing practices, Ed has followed avenues that offer a deeper understanding of life itself, and has dedicated his life to serving humanity and nature. 
He states, "Each one of Know Wonder's projects are a recipe for cultural change. How exciting to be part of media designed to promote a healthier planet and a more evolved humanity through collaborative endeavors that include some of the most extraordinary minds in the world! Having been an educator for nearly 40 years, I recognize Know Wonder's work as an inter-disciplinary hybrid model of multi-cultural art forms that have the potential to benefit humanity now and for generations to come."
NEVADA BROWN:  Executive Producer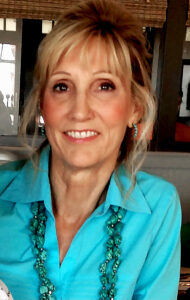 Melva 'Nevada' Brown is a humanitarian and entrepreneur who has spent most of her life investing in visionaries whose dreams have the potential of affecting global change.
Nevada first experienced the exhilarating feeling of seeing a dream come to life when she started her first business, a dance studio which years later turned into a performing arts school. At 18, she became a stock holder and a member of the Board for the family business, which her father started in the early 70's.
In college, Nevada studies were in Healthcare and business; and she continued to pursue her love for the performing arts as well as volunteer with The American Red Cross.
After earning a Bachelor's Degree and Master's Degree of Science, Nevada's career path was to be a pioneer as a licensed Advanced Registered Nurse Practitioner, trained to manage and operate family practice clinics under the protocols of a physician. She developed and operated clinics, often in rural areas that were underserved, first in Kansas City, Missouri, then Birmingham, Alabama…and later, in Naples, Florida. Nevada was responsible for the clinic's budget, staffing and operations.
In addition to her full time job, she volunteered as a Nurse at The Red Cross Chapter and at age 21, was designated the Director of Nursing for the ARC Chapter in Kansas City, MO. In 1978, she was selected by the National Red Cross to receive extensive training in managing and directing the nursing services of a National Red Cross Disaster and became part of the Red Cross (immediate-response) Team to National Disasters. Put in charge of millions of reimbursement dollars for victim's medical supplies, Nevada managed hundreds of health care volunteer workers for weeks at a time (floods, hurricanes, tornados, fires, ice storms, and nuclear plant shut-down's). In 1980, Nevada moved to Birmingham to teach Nursing at The University of Alabama and took the position as Director of Nursing for their ARC Chapter, stepping down from the Kansas City Chapter.
In her 30's, Nevada's interest in investing in new business development and venture capital fund raising  peaked.  Then in 2000, Real Estate caught Nevada's eye and she left the healthcare field and attained her Realtor's license. She built up her own portfolio by buying and selling residential properties in Naples, FL, Victoria, British Columbia and Las Vegas.
In 2008, Nevada's desire to help facilitate a paradigm shift in television & motion picture content began "with my fortunate meeting of Angela Russell", soon after which she became one of Angela's initial investors. Today, her investment in Know Wonder Creations stems from her passion and commitment to assist Angela in developing media and entertainment that elevate's consciousness, and helps to facilitate global change. 
MARK V. JORDAN:  Legal Counsel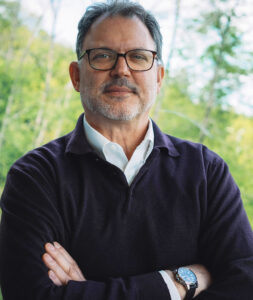 Mark Jordan is an attorney with Bracepoint Law, P.S. He formerly chaired a major Seattle law firm's intellectual property practice group and is an expert on commercial and corporate law, entertainment, intellectual property, and international business transactions. Mark also maintains expertise in formation options for startups and established businesses (including limited liability companies), angel and venture capital investment, and organizational governance. In his career, Mark has tried, arbitrated, and mediated numerous commercial cases (both plaintiffs and defendants) and practices primarily before the U.S. District Court for the Western District of Washington. 
Mark co-wrote with Philip A. Talmadge the book "Attorney Fees in Washington," published by Lodestar Publishing. He has been appointed a Rule 39.1 Neutral by the U.S. District Court for the Western District of Washington and serves as an arbitrator for King County Superior Court. Mark earned his J.D. degree from Gonzaga University School of Law and LL.M. (International and Comparative Law) degree from Notre Dame Law School. He served as advisory board president of Catholic Community Services – Legal Action Center, Pacific Northwest Blues in the Schools, and provides pro bono services to several other non-profit groups.
In his spare time, Mark is active in the Boy Scouts of America, has been awarded his Eagle Scout rank, and serves with the National Ski Patrol.
TED M. MATHER:  Entertainment Business Consultant
Theodore Mather served as President and a Director of V Entertainment, Ltd. from July 2002 through 2005 developing production and licensing methodology for the high resolution netcasts of live concert events direct to HD theaters, nationwide via dedicated fiber distribution. Mr. Mather has also served as President and a Director of On-line Entertainment Network, Inc. (OEN). In this capacity, he produced the first pay-per-view/listen netcast on the Internet, live from Douglas Corner in Nashville, TN, on October 27th, 1997. He also served as Executive Vice President and a Director of Global Net Systems, Ltd. (a public company), from April 1996 to July 2002. From 1986 to 1993 he served as the President of Platinum Productions, Ltd. In addition to his corporate duties listed above, he served as Writer Director Producer for OEN and Platinum, while overseeing the operation of Platinum's music publishing efforts.
Mr. Mather has written and directed three feature films since 1987, and directed numerous major national award winning television documentaries and music events, such as Farm Aid II for MTV's VH-1, and "Bring On The Summer" for Syndicast. As a feature film director, he has directed artists such as Adrian Paul (who now appears as the "Highlander"), Garret Morris. (of "Saturday Night Live"), Carlos Gomez, (now appearing in "Shark" with James Woods), Amy Dolenz, Patricia Berry, and segments of feature films starring Orson Welles.
Mr. Mather was selected by Orson Welles to direct and produce Mr. Welles' segments of "Magic of the Stars," for NBC starring Orson Welles and Lynn Redgrave. Over the next four years, until Mr. Welles' death, Mr. Mather produced and directed Mr. Welles in, "Great Movies with Orson Welles," and other film and television projects. Mr. Welles also recorded the opening for the film "Childbirth Naturally," distributed by Universal Pictures, which was produced by Mr. Mather and included performances by Peter Strauss, Lorenzo Lamas, Kenny Rogers, Jane Seymour, Cindy Williams and others.
In his documentary/television work, Mr. Mather has written, produced and directed award-winning performances by artists such as Christopher Reeve and he has produced and directed numerous award winning medical dramas. On the soundtracks of many of these feature films and television productions, Mr. Mather also worked as a music writer or co-writer and soundtrack record producer, or co-producer. He produced such artists as Randy Meisner, (the Eagles), Daryl Phinnessee, the artist and performer of the music theme from the hit show "Fraser," and Mike Love, of the Beachboys, amongst others. Mr. Mather also co-produced the last live album the Beachboys ever released with the original founding group. The album, now a major collector's item, contained performances by The Beachboys, The Oak Ridge Boys, America, The Bellamy Brothers, The Four Tops, Julio Iglesias, Ringo Starr and a solo performance by Mike Love on a song, "Happy Birthday America," that was co-written and co-produced by Mr. Mather.
Some of the artists who have appeared in major music specials and live soundtrack albums produced or directed by Mr. Mather include Jimmy Page, Christopher Cross, The Four Tops, Kris Kristofferson, Bob Dylan, Tom Petty, The Fifth Dimension and Alabama. Mr. Mather has directed and produced more than 40 music videos and served as producer on many more. He produced and directed the widely distributed television special "Bring On The Summer" with the Beachboys and directed segments included in the home video release of "The Beachboys, An American Band."
From 1973 to 1980, Mr. Mather was signed as an exclusive music writer and recording artist for Acuff Rose Publishing and Hickory Records (now part of Opryland Music) in Nashville. As a songwriter, he has written over 250 songs, many of which are included in numerous film soundtracks and recordings worldwide. Mr. Mather, along with his co-writers and co-music producers, was awarded a double gold album for the soundtrack of the his feature film "Dance Academy" and a gold videos for his producing and directing of Shirley Ceasar's television special titled "Hold My Mule" and "Touch The Sky," starring Christopher Reeve. He was also nominated for a Dove Award for his production and Direction of "Hold My Mule." In 1971, Mr. Mather received a Bachelor of Science degree in biology from the University of Hartford.